If you're serious about attracting search engine traffic, you'll want to sign up for a Google Webmaster Tools account. This guide shows you how.
Google's Webmaster Tools (GWT) is free software that helps you understand what's going on with your website.
It's a partner to Google Analytics (GA) but more focused on the technical side of your website: it's less concerned with marketing or business. So, for example, if Google wants to send you a message about your site, it will make contact via your GWT account.
Set up a Google account
If you don't already have a Google account, you'll need to sign up for one.
Just go to Google.com and click on 'You'. Then sign up for an account.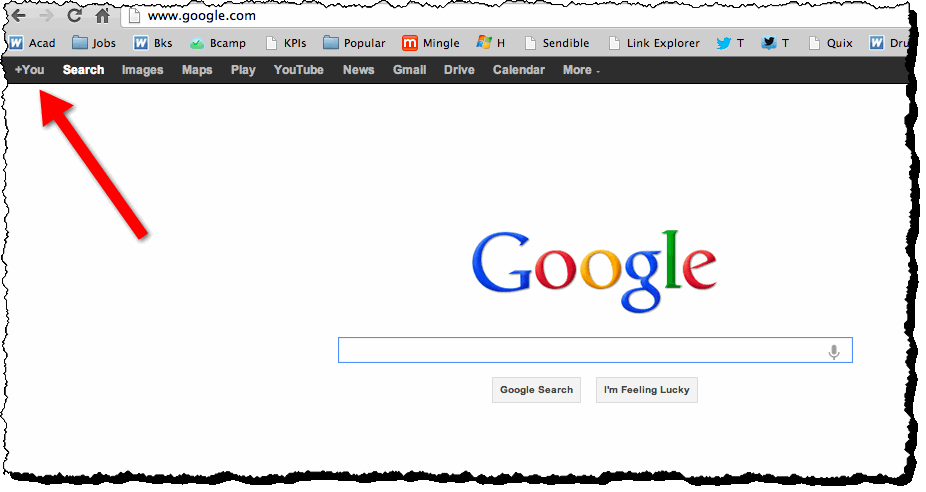 This will give you a Google Gmail address as well as access to other Google applications.
Next, set up a Webmaster Tools account
To set up Webmaster Tools, visit http://www.google.com/webmasters/tools and sign in with your Google account - preferably the same one you use for GA.
Click 'Add a Site'. And enter your site's URL.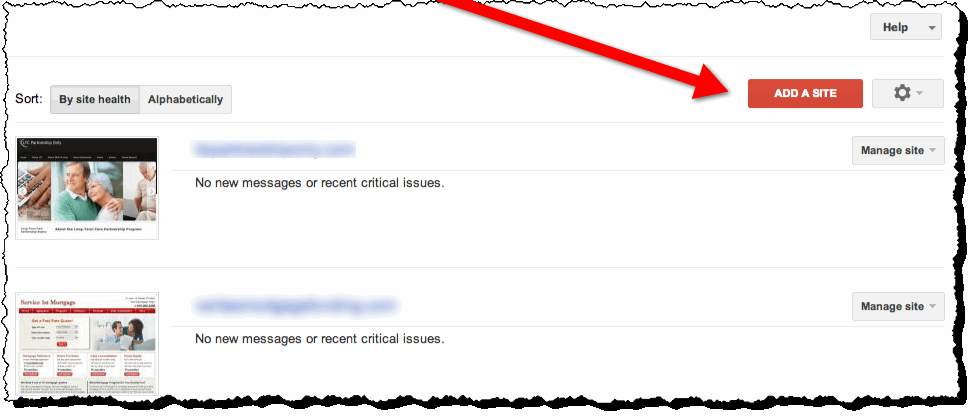 Next, you'll need to verify that the site is yours. You'll be given a number of options, but the easiest way is to verify via your GA account.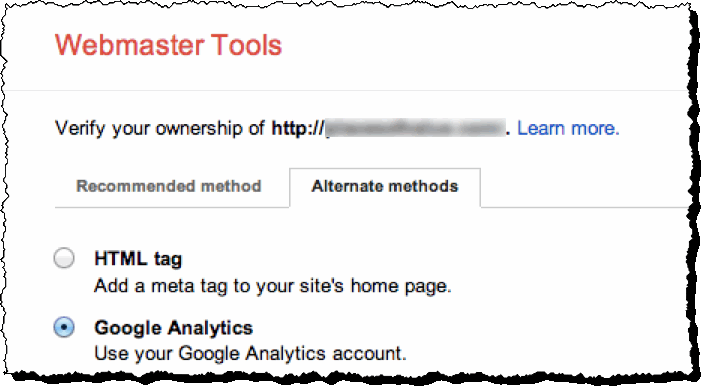 For this to happen smoothly, you'll need to be an administrator of the GA account (if you've only got 'User' permissions; ask the site's Administrator to upgrade you).
That's it. Your account should be authorized and ready to use. Though, when you're setting up Webmaster Tools for the first time, it may take a few days for data to appear.
Add a sitemap
Once your site is verified, you should create and submit a sitemap via the WMT interface.
A sitemap is a simple file that will tell Google what pages you have on your website. You can find out more about sitemaps here.
If you are running a WordPress website, it's worth installing the XML sitemaps plugin which will build an XML sitemap for you.
There's loads more to learn about Webmaster Tools, and our friends at KISSmetrics have produced a useful guide
And, if you haven't already done so, it's worth checking out Wordtracker's guide to setting up Google Analytics
Please Tweet
I hope you found this Google Webmaster tools post useful. If so, please Tweet about it:
Tweet
Thanks!