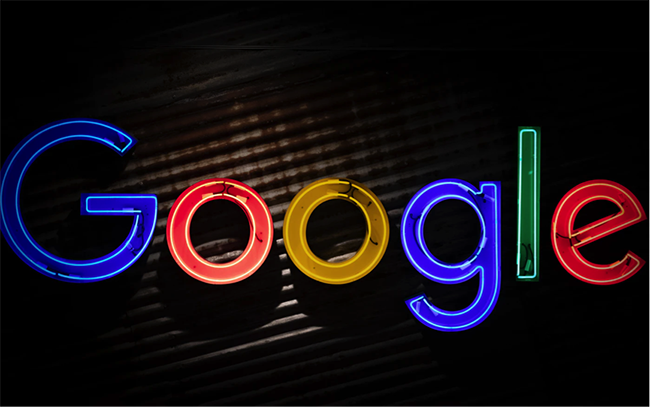 Image source: Mitchell Luo on Unsplash
There are many factors that webmasters need to consider when publishing content on their website. One of them is Google's E-A-T (Expertise-Authority-Trust) system. This is the metric first introduced and published in Google's 2014 edition of the Search Quality Guidelines, which is used as a framework to rate the quality of content on web pages.
In this article we'll look at some practical tips, both long and short term, to help you improve your website's E-A-T.
Quick wins for E-A-T
Creating high quality content is the best way to improve your website's E-A-T. However, people often find that this can take a long while to achieve as it is an ongoing process to build up a body of work.
However, there are a few basic things you can do to your current content right now to get started.
These include:
Display author details
Google advises content should be created with 'journalistic professionalism'. This means adding the author's information to the article so the reader can see the creator's background and expertise. This is similar to what you'd see in a traditional mainstream media outlet where the author of the article is made clear. The information should include the author's full name, headshot, title/position, detailed bio, contact information.
Update resources
Creating high quality content is crucial to improving E-A-T. One way to do this is to use data from reliable sources, and quotes from experts in the industry. Using up-to-date resources from reputable websites in your industry is a good way to tell Google that your content is backed by high quality data.
Improve grammar and readability
Correct spelling and good sentence structure is a basic sign of good quality content, and therefore should be a priority. Re-checking your content only takes a few minutes per piece, and is made even easier with readability tools such as the one hosted in the Yoast plugin.
Add rich media
Many people are visual learners, and our attention spans are shorter than ever before. Make sure your content contains a few pieces of rich media such as images, videos and charts in order to illustrate your point and prolong reader engagement. It will also improve readability, making your content easier to digest.
Make it more comprehensive
Studies show that longer form (more comprehensive) content generates more backlinks, which improves the authoritativeness of the website. So, if your current content on a topic is only 150 words, you should dive in a bit deeper and push it to around 1000 words or more in order to cover the subject in a comprehensive way. This does depend on the topic, however, and you should avoid adding fluff to pad out a piece. Some subjects, such as how to tie a tie, don't require an in depth overview.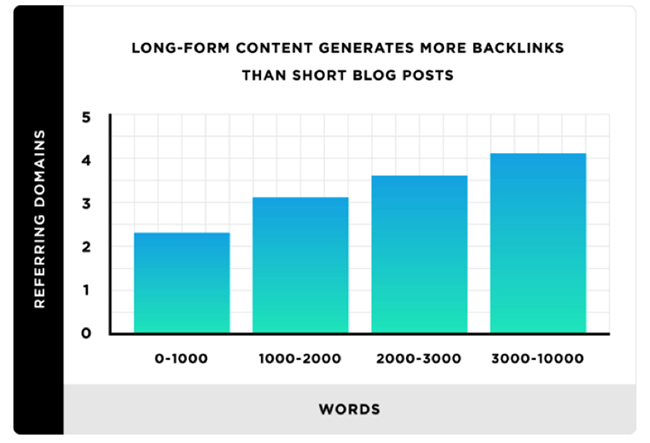 Source: Backlinko
Long term strategies for E-A-T
Making these quick win changes are great, but the real benefits of a high E-A-T are seen in the correct execution of a long term strategy.
This might include the following:
Create an author's library
Once you've added the author's byline on all of your current content, you could also pool them into a separate page for the reader (and Google) to see what other pieces they've written about the topic. This is particularly good if you've got a large website with multiple authors as it quickly sections out the content each author has written.
Improve your website's reputation
Gathering positive reviews and establishing your brand as an expert in a field can take a long time but it sets you apart from the competition. If you're struggling for time, or just aren't an expert in something yourself, you could hire an authoritative person to write thought leadership content or create whitepapers for you. This should generate more backlinks for your website, indicating to Google that your website has authority on the topic.
Create helpful content
The overall aim of E-A-T is to help people find the right information to the questions they have. Therefore, as you're creating your content, you should be asking yourself the question: Does this benefit the reader? If so, then Google will recognise over time that users see your brand as a reliable place for information.
Avoid creating low quality content
Sometimes content producers can be violating Google's Quality Rater Guidelines without even realising it. Most of us know that we shouldnt produce content with no attempt to help users, or content that potentially spreads hate, causes harm and deceives users.
But many content creators simply aren't aware of other small violations, and may inadvertently create low quality content.
This could include using overly click-baity headlines, producing an unsatisfying amount of content or featuring distracting ads. These may seem harmless to you but it could harm your E-A-T with Google.
The ultimate question
The question that everyone wants an answer to is: Does all this mean that E-A-T is a ranking factor? Not necessarily, as Google has said that it doesn't impact directly on the SERP positions.
"It's important to understand that search raters have no control over how pages rank. Rater data is not used directly in our ranking algorithms. Rather, we use them as a restaurant that might get feedback cards from diners. The feedback helps us know if our systems seem to be working.
If you understand how raters learn to assess good content, that might help you improve your own content. In turn, you might perhaps do better in Search."

Source: https://developers.google.com/search/blog/2019/08/core-updates
However, this doesn't mean that improving your E-A-T can't help you improve your rankings.
User experience plays a large part in Google's algorithm, so if you're following the guidelines set out in E-A-T by creating data driven, informative and helpful content then it's bound to help your website be seen in a more positive light by Google.
Over and again - and always after an algorithm update when some sites will have lost rankings - Google advises creators to focus on producing excellent content.
Ultimately, improving your E-A-T should be part of a larger SEO strategy. It should be done alongside conducting keyword research, building links, rectifying technical SEO issues and making on and off page SEO improvements.
Implementing these tips may not bring you an overnight changes, but improvements will be picked up over time by Google and play a positive part in your overall rankings.