Here are seven of the best: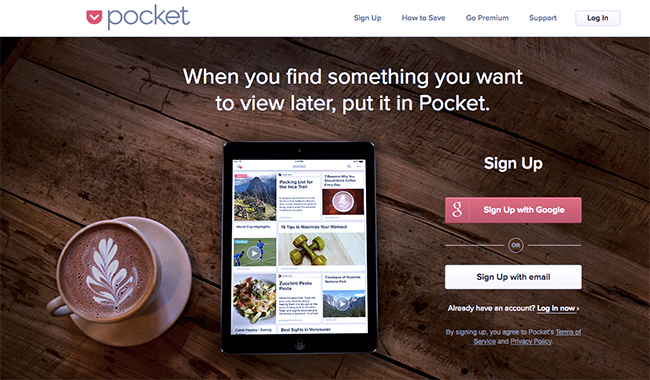 How often have you come across something interesting or relevant by accident and thought to yourself "I'll read that later" for it never to be found again? Pocket is perfect for busy content marketers who often stumble upon interesting, relevant or helpful articles while they're in the middle of something else. Allowing users to put all their best discovered sources into a 'pocket' from places such as Twitter, Pulse, Flipboard, Zite and many other apps, as well as web browsers and emails, the nifty little app is great for creating a one stop shop of helpful articles, blogs and more. Pocket has a free version as well as a paid Premium tool.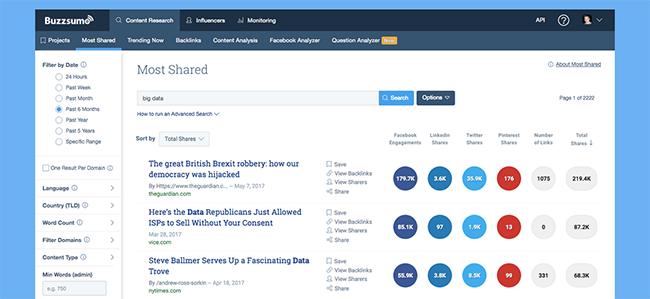 There's no point in creating really great content if no one is going to read it. That's where Buzzsumo comes in. Helping writers discover which topics are trending, the tool is perfect for helping experts to plan out their content to improve shareability and ensure they get maximum coverage. Users can enter keywords and check how often they're being shared across various social media platforms. The platform also allows alerts to be set up for specific keywords. Buzzsumo tells users if or when a word becomes popular, and is a great tool for helping to increase conversions. They offer a free account and a monthly Pro paid version.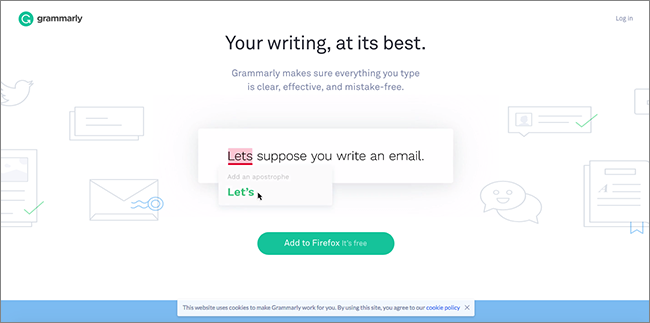 We all make mistakes – even seasoned writers. Grammarly minimizes the chance of that sinking feeling after noticing a printed error. Making light work of grammar mistakes by proofreading and checking, Grammarly adheres to over 250 grammar rules. The platform also checks for plagiarism, which as we all know is a serious concern for businesses. Basically, Grammarly is like having an English tutor at your disposal. Coming in both a free and a paid version, it's great for businesses of all sizes.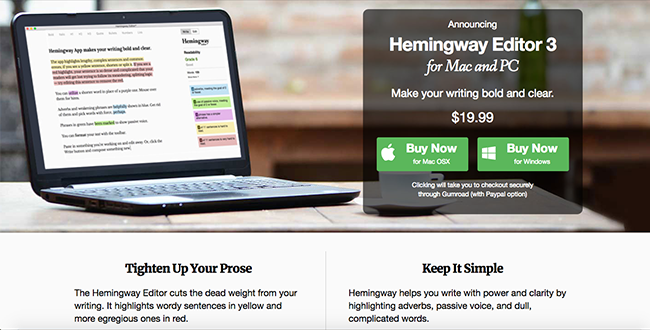 If you're looking to improve your writing, the Hemingway Editor is a great place to start. Flagging up common writing problems that can hinder clear, concise writing, the platform highlights overly complex words or phrases, long sentences, passive language and the use of too many adverbs. Each error is shown in a different color making it easy for writers to writers to learn about their writing style, the common mistakes they make, and consequently, how to improve.
Plagiarized content is a serious worry for businesses. Whether you're the one who's been the victim of plagiarism, or whether you've used an outside source for content that that didn't actually come from their own creative space, it can affect businesses large and small. Copyscape is one of the best tools for minimizing the chances of plagiarism. Highlighting content theft, where content is copied from one site to another without permission, and content fraud, where old content is sold on as original content, the tool is invaluable for businesses to ensure their content is original. Copyscape has a free checker and also a comprehensive Premium service offering users a range of tools that can detect plagiarized work.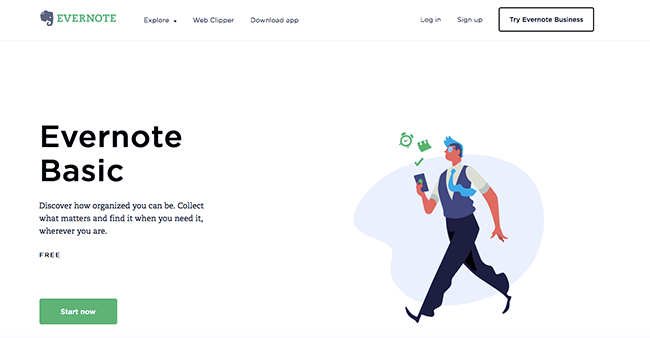 For people with busy lives, often thinking of multiple ideas all at once, Evernote uses technology to the full to provide users with a cross-platform means of organizing their work on the go. Available on OS X, iOS, Android, Microsoft Windows, Windows Phone, Chrome OS, BlackBerry 10 and webOS, the app allows users to create a 'note' anywhere, any time. Whether it be a piece of text, a webpage or webpage extract, photograph, voice message, or a handwritten note, Evernote creates a handy hub where users can collect ideas and inspiration. Evernote offers offer a free basic version and a more comprehensive paid package.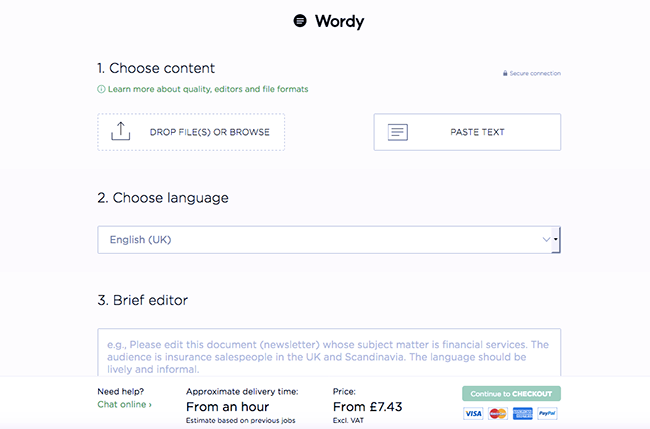 Not necessarily one for experienced writers, Wordy is a good tool to know about nonetheless. Offering a paid "real-time, human, copy-editing and proofreading service", the platform optimizes the accuracy, readability and consistency of a whole host of content. Ideal for small businesses who don't have a dedicated content writer, or those just starting out and in need of a bit of help, users can either upload their files or paste text directly onto the website. Users will be given a free price quote for editing their work, as well as an approximate delivery time in a matter of minutes.